Drupal-based websites offer stable, high performance, smooth interactions, more than satisfying level of UX, and plenty of other product- and business-defining advantages. Consequently, it is simpler to promote Drupal-powered websites in search results. But to really make the resource seen and recognized out there in the field, in-depth SEO efforts are required. And truly efficient Drupal SEO can only be achieved with a reliable, extensively experienced SEO agency by your side.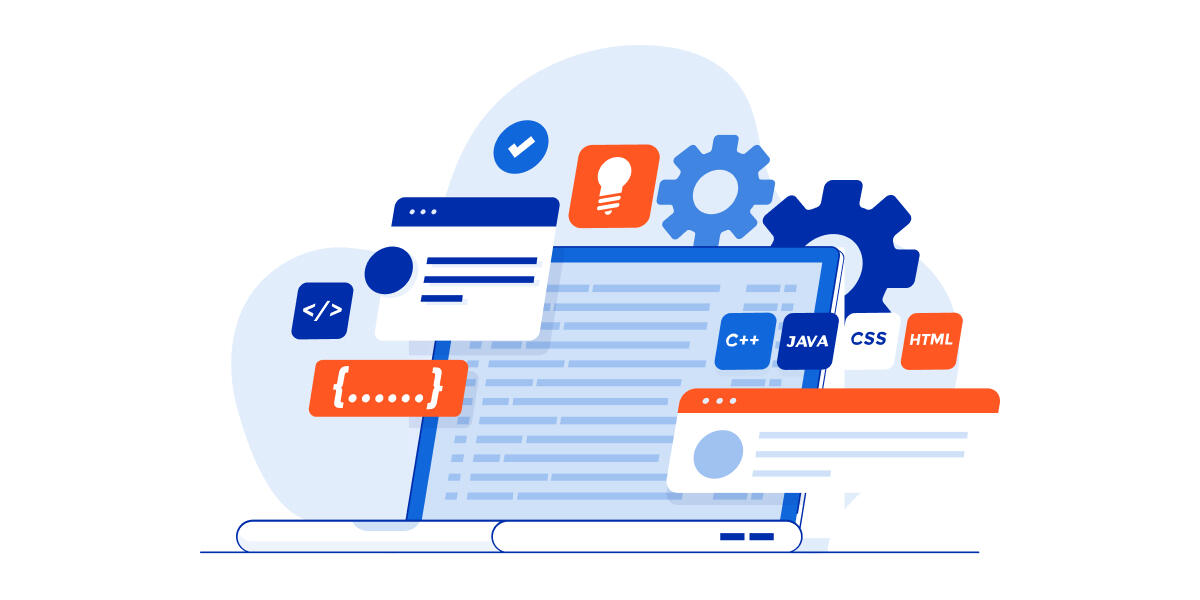 There are tons of professional collaboration opportunities online. The available choice may even seem overly extensive. How to pick a Drupal SEO agency you can trust from among dozens of offers? Here are some pro tips for you.
1. Set specific goals and find a provider that does exactly what you need
You won't be able to pick a fitting services provider if your ultimate goal and request are to "boost my organic traffic rates, whatever it may take". Boosting organic traffic is the default mission of any Drupal SEO specialist. But to get the most proper assistance in terms of your particular project, you should clarify your goals and make the final choice based on them:
Non-specific goal - "boost my organic traffic rates fast";
Specific goal - "help me boost sales of a certain product via related keywords ranking".
You should get the gist. Knowing what exactly you are looking to achieve makes everyone's lives easier and grants better end results.
2. Consider word-of-mouth recommendations
A search request like "top Drupal SEO agency hire" will give you numerous results with many companies claiming to be the "best services provider on the planet Earth". And as much as this can be true, we know pretty well that first search positions can be advertisements or bought promotions. 
So instead of exploring one offer after another in Google search results, try to pick an agency that is praised by somebody who already had an experience of working with it. Real clients usually don't cover the truth if this or that provider tends to deliver poor results. Try paying attention to testimonials and reviews, as well as to what other companies and entrepreneurs in your line of work have to say about certain agencies.
3. Read client reviews and testimonials
What are your potential Drupal SEO agency's past achievements? On which its current reputability is built? You may find this out and see which company aspects were best preferred by its previous clients in client testimonials, reviews, and other types of feedback. 
On top of reviews that can be easily found in Facebook groups and in Google search, you can also check out specialized "portfolio repositories", such as Clutch, UpCity, Design Rush, and others. They are great in that there are search filters and categories for a simpler check-up.
Collecting references should be added on top of that. This way, you may acquire some valuable firsthand info from real previous clients (and find out whether they ARE real in the first place - otherwise, the company is dishonest and should be crossed out at once). You just need to know particular websites, with which the company worked. 
The pro tip is not to miss out on an opportunity to contact some previous clients directly and find out what they liked or disliked the most about your potential provider. This will take you a long way in terms of indicating a truly reliable service provider with an honest, quality-guaranteeing reputation.
4. Confirm provider's expertise based on their services
Many companies out there may claim to know the most in-depth, novel SEO techniques that others don't know. And as much as they may be telling the truth, their "novel techniques" can turn out to be black hat SEO approaches - dishonest shortcuts that involve buying links, abusing keywords, and employing cloaking. These go against the search engine rules and, instead of promoting, can demote your website in the long run.
This is why it is important that a provider can clearly list and describe SEO efforts they provide item by item. A professional Drupal SEO agency knows what it does in practice and it should highlight its efforts accordingly. And most importantly, it knows Drupal from the extensive experience of working on related projects so it is able to practice what it preaches in the first place. 
5. Clarify all contract and fee specifics
Every other Drupal SEO agency works in its own way, offering particular collaboration and compensation models (fixed rates, hourly fees, time & material, long-term contracts, etc.). This is some basic info you need to clarify at the very beginning, finding out for what work deliverables exactly you will be paying by what available models. Pricing and rates among different providers should be researched thoroughly.
And it is only an obvious effort when it comes to picking from among the range of available options. This also helps you understand and bear in mind that the most prestigious provider with the highest prices may not necessarily provide the services you require in a flexible enough way. An alternative company with a heavier focus on your particular field of tasks and goals may do a much better job in your individual case at a lower required budget.
You need to achieve a sufficient balance here - cheap services are also a no-go as only companies with a lack of experience and market confidence may significantly cut costs for the work they provide. The desired balance is when reasonable cost requirements are combined with the individually fitting collaboration specifics. If you get a sufficient personalized treatment - this may as well be your Drupal SEO services provider of choice.
6. Don't miss out on a live consultation
A well-versed, established company offers free consultations with proper specialists concerning all the ins and outs of future workflow. Specialized experts should also help you figure out some individual project specifics. This is a great way to both prepare for collaboration and learn lots of useful industry-specific information. 
Certain Drupal SEO agencies also offer free-of-charge website SEO audits or even conduct fitting SEO research. There is no use missing out on such beneficial yet completely free opportunities. 
Pick Wisely
These brief tips alone may as well help you find and hire a truly reliable SEO agency. We know this firsthand because we have been providing SEO services for years for all sorts of clients. But don't take our word for it - use our tips to see if we fit the description of a reliable provider and contact us.