Our services
We offer a full spectrum of web development services to help organizations to scale their business. The сustomer-centric approach is in the middle of our ideology. That's why a constant review of our work in light of customer feedback is our primary motivation for improving our services.
A well-established process guarantees success to a project of any complexity. All our processes are built on an analysis-based approach that allows us to reach genuine business needs and avoid irrational usage of time and budget.
discover & analyse
Creating a strong keystone by clarifying the goals of your prospective plan or figuring out already existing project's weaknesses allows us to develop the best strategy for the project's implementation.
Build, Test & Deliver
Having scoped business interests, we create a unique software solution to plug gaps in your current system or create a detailed plan to implement your new ideas.
Evolve & Support
Flexible technical support and responding to the users' feedback are the major surety of flawless software functioning. Our support team helps avoid critical issues and warn you about the necessary updates and future product evolution.
our core technology is drupal
1. Drupal is one of the largest open-source web platforms in the world. It allows using a huge experience for your business needs.
2. Both small and large companies use drupal. The scaling process of the Drupal system runs smoothly for the business.
3. Alpha Web Group company stick to one technology, which guarantees deep expertise and high-level solutions for the clients.
4. AWG leadership members have more than 20 years of IT engineering experience.
5. Flexibility and result orientation is the top priority of the team.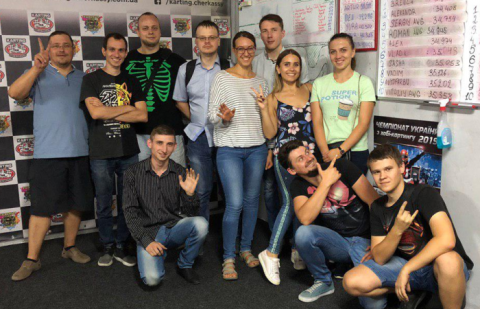 drupal experts to turn your ideas into reality
Our team is a close-knit team of Drupal lovers. Each of our team members is talented in his field, but together we are a wonderful combination for generating a high standard of flexible solutions.
Our top Drupal developers have more than 10 years of experience in Drupal. Thanks to the active participation and cooperation with the global Drupal and Symfony community, we are constantly developing our competencies and analytical abilities. This guarantees our customers the creation of flexible, modern solutions that meet market requirements.
Alpha Web Group team is specialized on perspective, scalable projects for many business domains. With the help of Agile practices, we develop products that turn a set of chaotic processes into an automated cycle. This allows our company to provide a client with a solution as an effective tool for business growth. Make sure that our expertise is not just empty words!
projects have been successfully developed and delivered
drupal modules and themes have been developed