Building trusting relationships with clients is one of the key challenges facing business owners. It has become especially relevant in recent years with the development of digital technologies. User experience is important to consider when developing any type of business, but for e-commerce it is simply irreplaceable. The Alpha Web Group team invites you to learn how to properly use customer experience in combination with digital technologies.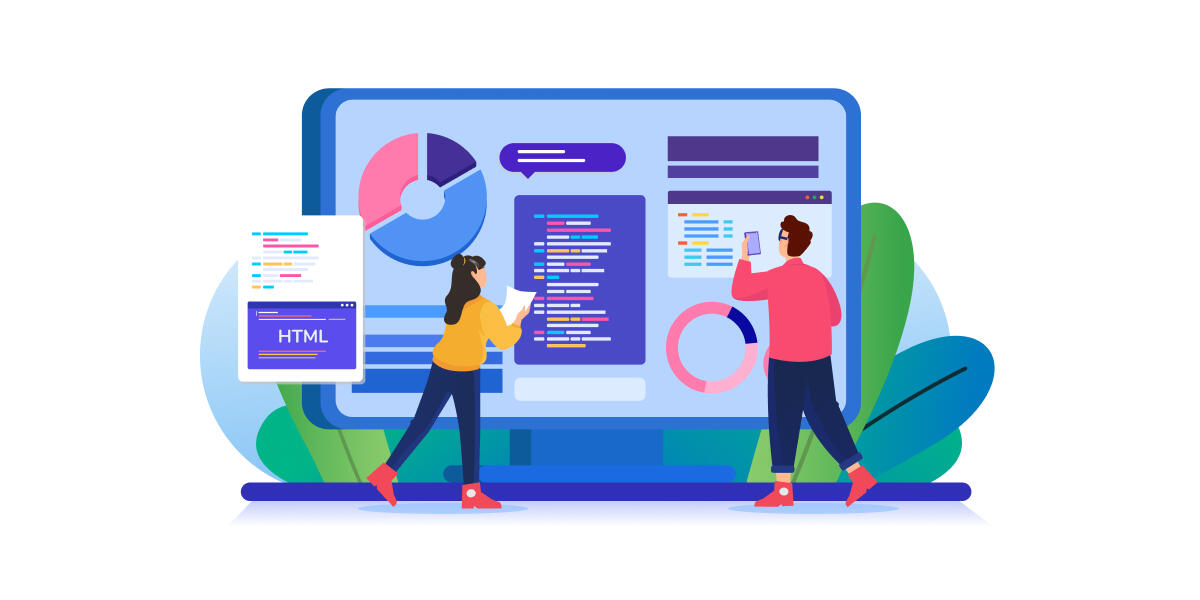 What Is Customer Experience Management?
The result of an e-commerce business development largely depends on the chosen management strategies. Among those, special attention should be paid to the development of customer experience management. It represents the entire set of ways and methods of interaction between the company and customers at all possible touch points – from visiting a website to receiving a purchase. This strategy is mandatory not only for the online sales market but also for more traditional offline sales.
Customer experience management is not only about studying customer behavior in the process of performing specific actions that are intended for it. It also includes an analysis of the effectiveness of an advertising campaign, the operation of an online platform, communication between company representatives and customers – that is, everything where the interests of customers and the company come into contact.
Customer experience management is essential to:
developing more successful business promotion campaigns;
making companies competitive and resilient to external factors;
establishing more effective communication with the permanent and potential target audience;
creating a positive reputation for a brand that offers not just products or services, but a whole system of values.
The special role of customer experience in business development has been seen by many business owners around the world. According to a Statista survey conducted in 2021, 44.5% of surveyed companies consider it one of the most significant competitive advantages for business development.
The other half of the respondents believe that using customer experience will help change their relationship in the next few years. Therefore, the role of customer experience management in business development should not be ignored.
How to Make the Most of Customer Experience and Digital Technology: Best Strategies
For business development strategies and customer experiences to be beneficial, you need to combine their work in a single customer experience platform. Such a platform is a set of practical tools for developing and implementing the practices of interaction between the company and its clients. A fundamental role in their development is played not only (and not so much) by software, but also by the use of analysis data and promotion strategies. How to combine it all correctly? Let's find out.
1. Choose convenient and scalable technology
This technology should not only meet the basic needs of your business but also be:
easy to use;
able to withstand heavy loads;
adaptable to changing customer and business needs.
One of the best choices up to date is Drupal Commerce. It not only meets the requirements listed above but also differs in its versatility in use. Thanks to its open source code and a vast range of features, this platform can be used for a variety of purposes – from creating easy site navigation to inventory management and collaboration with multiple suppliers.
2. Be open to communication
The key to successful business promotion in e-commerce is openness to your customers. For this, it is important to use not only traditional open electronic forms, but also more modern methods – chatbots, voice assistants, smart search systems, and more. Therefore, the working platform should be functional not only for the implementation of basic settings but also for establishing multi-channel communication with the target audience.
Thanks to the flexibility and adaptability of Drupal Commerce, you can use machine learning and artificial intelligence technologies to support ongoing communication with customers. All together will make it possible not only to establish effective communication with customers but also to increase the performance of the entire platform.
3. Make the most of your customer experience
Customer experience is not only about evaluating your company's performance in the terms of liked/disliked. This is voluminous and multifunctional data about tastes and preferences, search results, usability of your site, possible and actual actions of customers. The solutions used by your company should represent a wide range of tools for collecting analytical data, analyzing it, and developing the most effective strategies for further development based on it.
All tools and technologies must work well with each other and work equally well even under high load. According to industry experts, open systems such as Drupal Commerce are much better able to use previous customer experiences for identification and effective searches. Moreover, their effectiveness is equally good when using various communication channels.
4. Integrate customer experience into brand reputation
It is no secret that consistency in the quality of service is important for the formation of brand awareness. Today's customers are looking for more than just the right products or services – they want emotion and a positive shopping experience. Moreover, such expectations are typical both for new and regular customers.
Every customer should be confident that the next time they visit your site, they will receive consistently high-quality service and satisfaction from their purchases. Therefore, all digital solutions provided by Drupal commerce offer the collection of information about user behavior, the ability to choose the most convenient way to find and make purchases, as well as the development of the most effective shopping scenarios based on their previous personalized experience.
5. Don't separate user experience and online shopping experience
The e-commerce shopping experience is composed of a number of metrics, the most important among which is the availability and functionality of your e-commerce platform. When developing the platform, pay attention to the following factors:
User-friendliness. Your website should have a simple and understandable search and filter system, a convenient order form, a variety of payment methods, and so on. The more sophisticated the technical component of e-commerce, the more successful your customer experience will be.
Filling pages. When creating and using content for the pages of your website, you need to evaluate not only its benefits for the company, but also for the buyer. Simply put, it should be informative, engaging, accessible, and informative.
The ability to hold interest. The content of your online platform should correspond to the direction of your business and hold the client's attention long enough for them to take all the necessary actions. If this is not the case, it is worth considering developing more engaging content.
All of the above ingredients for a positive online shopping experience can be achieved with responsive and efficient Drupal commerce tools. If you don't know how to properly combine digital technologies and the experience of your customers, Alpha Web Group specialists will help you!