Streamlining your business operations is impossible without properly organized internal working processes. But how to optimize routine tasks and raise employee engagement? An effective knowledge management system is an answer. While modern technology evolves at a breakneck pace, the sources of information grow exponentially. Knowledge exists in disparate places, and to make it efficiently work for your goals, you should consolidate it in a single repository or system. Why might you need knowledge management and a knowledge base in this regard and how can Drupal ease your life? Let's find out.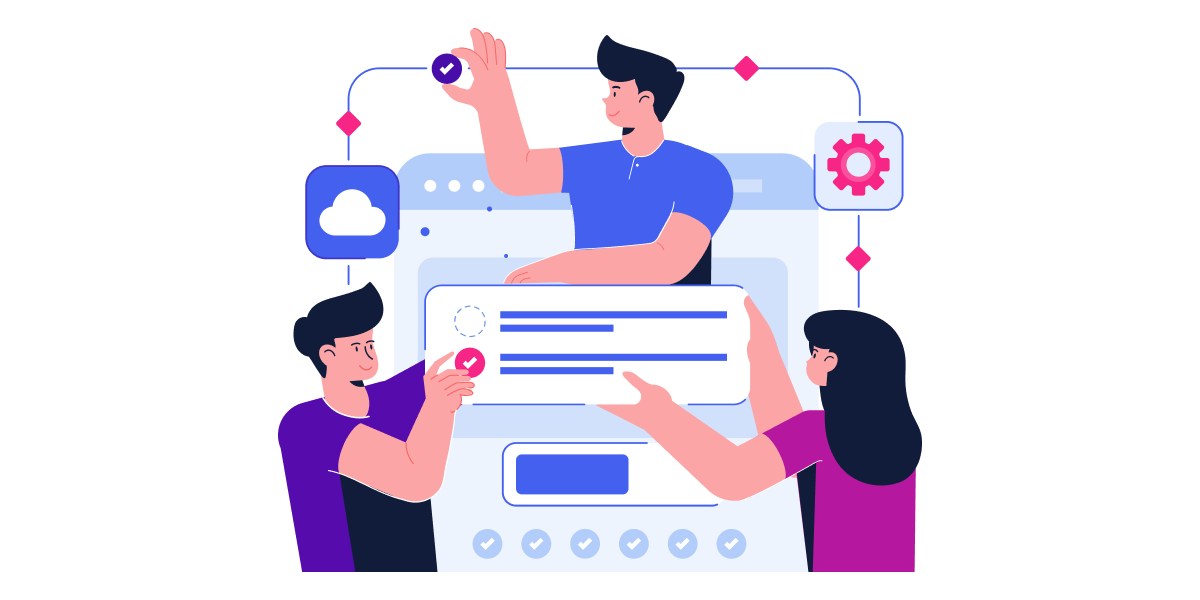 What is a Knowledge Base and what Value it could Deliver?
A knowledge base is an online library that contains information about products, services, departments, or topics. The owner, just like the other contributors, can continually expand the existing knowledge base. Which specific data the knowledge base can include?
Product descriptions;
HR documentation;
Troubleshooting guides;
Manuals;
Any other data that can be helpful to your team.
Knowledge bases can vary by their features and range from merely indexed encyclopedias to AI-powered solutions that can respond to users' inputs. 
An essential constituent of the knowledge management system, a knowledge base helps you to create, share, utilize, and curate knowledge within your organization and across industries. It can bring significant value to various teams. For instance:
For the IT department: It eases numerous processes from troubleshooting to training and addressing general support questions.
For the HR department: Simplifies the onboarding procedures and distribution of company policies or other guidelines.
For the Legal department: Aids in negotiating processes regarding contracts and other approvals, trademarks, and registrations.
What are the Main Advantages of a Knowledge Base for Businesses?
So, how can a knowledge base and a knowledge management practice benefit your specific business? With decently integrated knowledge management, your company will become more flexible and capable of providing faster services. You will become empowered to improve self-service, expand access to the articles, and provide regular updates by means of an appropriate knowledge management system.
Consider the several ways how a knowledge base can help you take a stand against the competition.
1. More consistent service
Your entire team will reference the same playbook. Regardless of which department you are in, you will see the same information. Such an approach reduces confusion and facilitates consistent operations.
2. Higher resolution rates
A good knowledge base enables companies to resolve customer issues instantly. There is no need to transfer customers' calls to another agent, put them on hold, or call them back in a while. The answers become available promptly, and if additional questions arise, other team members can address them right away. 
3. Reduced training costs
A solid knowledge base, backed by a robust knowledge management program, guarantees that the new team members are trained with the actual information and obtain consistent guidance. That results in a conducive work environment and lower onboarding expenditures.
What are the Main Features of a Knowledge Base Software?
Losing customers is one of the largest headaches of modern businesses. Attracting a new client is from 5 to 25 times more expensive than retaining an existing one. An efficient knowledge base provides customers with current and relevant product information, which is one of the essential ways to keep hold of your clientele.
To make your customer experience truly enticing, you should look for the following features in your knowledge base software:
A fast knowledge base. Today, customers seek quick solutions. Correspondingly, your self-service knowledge base portal should deliver the content swiftly regardless of a user location. 
A strong search engine. Even the best knowledge base in the world would be worthless without effective search opportunities.
Availability of user feedback and analytics. You should have the ability to continually improve your knowledge base. Therefore, quality software should provide the client feedback options and analytics on key metrics.
Seamless user experience. Ease of use, convenient design, and branding opportunities are important factors that enhance customer experience. 
Excellent authoring. Extensive editing capabilities will help you easily manage your knowledge base, authoring the new articles and editing the existing ones.
Backup options. Do not let an accident destroy your accumulated knowledge. Make sure that your software package offers enterprise-grade backup.
Search engine optimization. Similar to the other areas of your website, your knowledge base also needs SEO to provide a high overall ranking. Therefore, good software should offer such SEO-friendly options as including meta-titles and descriptions.
Why Build a Knowledge Base with Drupal?
Once we have outlined the importance of a centralized knowledge base, the next step will include choosing the appropriate software. The market is full of respective solutions that vary by their functionality. 
As the modern digital landscape continues to embrace more channels and touchpoints, a content management system (CMS) of your choice must be flexible, offer powerful content development tools, and enhance workflows to make the customer journeys smooth and joyful. 
Drupal is an open-source content management system used by a million websites worldwide. This is one of the top CMS on the market that provides ambitious digital experiences. Drupal is worth consideration if you wish to take the internal processes of your organization to a new level, as this CMS can satisfy demands of every size and scale.
To get started with Drupal, you can download the Drupal core for free and check out a pre-built Drupal distribution. Then, you will have the capability to extend your platform's functionality by using a variety of modules, themes, and translations.  
Several factors make Drupal the solution that could help your company spread its wings.
A fast community. The support and passion of over 1.4 million Drupal users facilitate continual improvement and innovation.
Superior customer experience. The CMS empowers site editors, content creators, and other contributors to raise the customer experience to magnificent heights. 
Scalability. Drupal is an advanced platform that enables brands to scale according to their needs.
Compliance with the security standards. Drupal treats security as their first priority to develop trusted relationships with their clients.
Accessibility. Drupal is committed to offering accessible information and seamless digital experiences to everyone, regardless of their circumstances.
Therefore, if you feel the need to enhance the digital environment within your organization, it could be the right time to embark on your Drupal journey.
Lear more about our Knowledge Base Solution!