Remote education is no longer an unessential option in this to-the-core digitized world where recurrent lockdowns keep students staying at home month after month. E-learning has turned into a panacea for schools and universities these days. The demand for LMS (learning management systems) has been showing no signs of dropping since 2020 when it has doubled.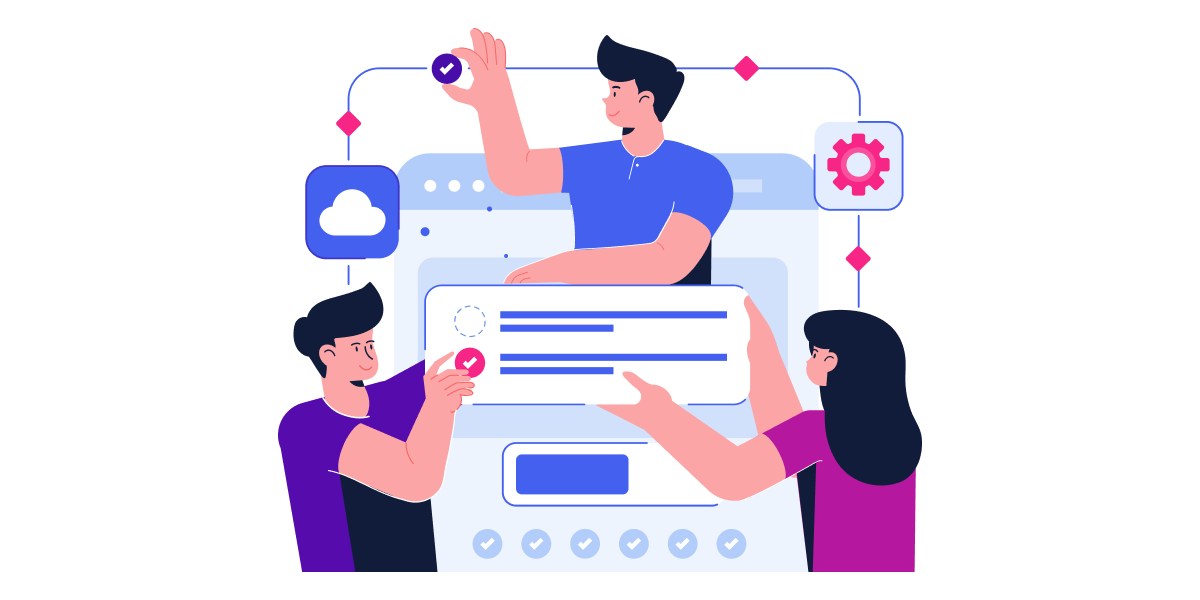 E-learning platform features
E-learning websites may significantly vary in both architectures and functions. However, there is a set of must-have features any decent e-learning platform should have. They include inter alia:
content management
user roles' assignment
curricular calendar
training activities and tests
visualization of training results
certificates and other education-related docs
chat rooms and video conferences
newsletters and notifications
integrated social media and messenger
Why Drupal is appropriate for e-learning platforms
Drupal is one of the most popular content management systems in the world. This is an open-source CMS with a huge international community having more than 1 million registered accounts among which 30K developers are available. Drupal is distributed under the GNU license that allows customers to get it for free.
There are many strategic reasons to choose Drupal for your new LMS. We consider Drupal the ideal CMS for e-learning projects because of the following:
Drupal is an open-source system that implies very low (if not zero) cost of website development;
Drupal is written in PHP language which is acquired by a huge number of developers throughout the world;
Drupal modules provide organizations with a common codebase to arrange multi-site configurations;
Drupal taxonomy allows building multifaceted website architectures with ease;
Drupal helps assign various roles with different access rights to website users;
Drupal websites have a responsive design adapted for mobile screens;
Drupal provides the interface localization for more than 100 languages; 
Users of Drupal websites have a toolbox for collaborative works;
Drupal is compatible with the main e-learning standards such as SCORM, Tin Can API (xAPI), and CMI5.
Drupal modules & distro for e-learning platforms
The following modules and distributions can turn CMS Drupal into a multifunctional LMS. 
1. Opigno 
The open-source Drupal distribution that represents a fully-fledged LMS. Opigno is compatible with the major e-learning standards such as SCORM and xAPI. The e-learning modules available in Opigno are: Opigno Messaging & Opigno Forum for users' discussions and Opigno instructor-led trainings to control attendance rates and make out grades.
2. Course
This Drupal module allows creating a wide range of courses with any number of training stages with any sort of learning objects: texts, visuals, and various attached files can be used by both teachers and students in e-learning.
3. Quiz
Quiz allows creating multiple-choice questionnaires to assess the students' progress. The scores can be displayed along the process while being stored in a special database.
4. Certificate
Certificate provides creating graduation certificates and diplomas with tokenized HTML templates through the Wysiwyg editor module.  
Conclusion 
Distance education keeps gaining momentum amid the recurrent pandemic restrictions. But the e-learning market is still far from being overfilled with e-learning solutions since the demand is remaining strong.
CMS Drupal offers numerous opportunities to create fully-fledged LMSs of various sorts.
This is a well-developed open-source system with a large international community of web designers capable of forcing your LMS to fire on all cylinders.
Contact us today to get assistance from professional Drupal developers in creating a cost-effective multifunctional e-learning platform upon request.