Marketing automation makes the lives of marketing specialists, brand owners, and all sorts of entrepreneurs across industries easier with unprecedented workflow-boosting capabilities. The capabilities are achieved through automating the handling of senseless repetitive manual tasks, which ultimately excludes numerous human factor errors, boosts services availability, and saves costs in a continuous fashion. All these efforts are especially important in terms of managing marketing initiatives dedicated to running an online business of any sort.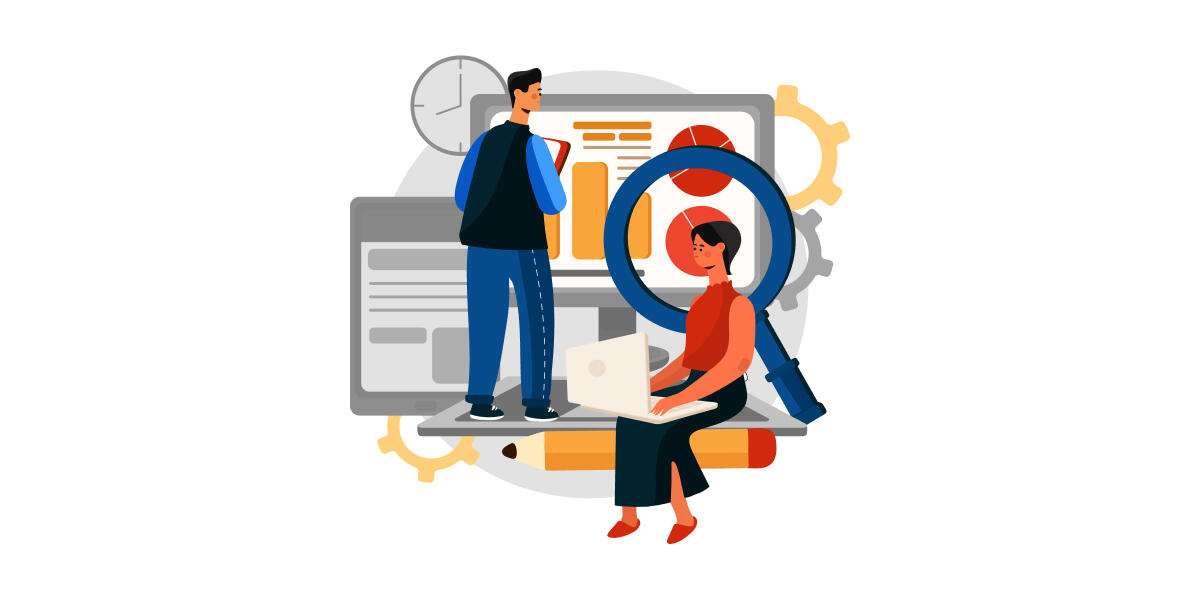 Right off the bat, we can say that a powerful dedicated eCommerce platform like Drupal can help you avoid tons of headaches on your way to achieving a smooth flow of automated marketing processes. You get a bunch of other business-defining benefits as well, such as:
Reduced necessary staff input with the help of automatically triggered newsletter campaigns and such, which also decreases the related staffing expenses in the long run;
Creative edge achieved and elaborated due to the elimination of cumbersome repetitive tasks that kill the will to demonstrate a fresh initiative in many employees - this gives a good overall productivity boost;
Time- and cost-savings with the help of personalized marketing campaigns that can be adjusted and customized dynamically in real-time.
Top Drupal-Compatible Marketing Automation solutions 
HubSpot module is inbound marketing integration that employs the eponymous API with Webform to provide you with in-depth lead management features. You can use it to conveniently track leads by submitting Webforms to the Hubspot Leads API. There is also an extensive dashboard where you can check up on leads by status. All features are specified and described in well-composed documentation, which is always a good thing.
When it comes to efficient email marketing capabilities, MailChimp is among the most frequent solutions included in the industry's top lists. And deservedly so. It is an invaluable tool when it comes to forming and segmenting your mailing lists, managing a database of recipients, automating newsletter and new user sign-ups, and more. You also get to create email marketing campaigns via both Mailchimp or Drupal interfaces and send them autonomously. 
Its most standing out features include the following:
simple signup forms creation;
email entities can be connected directly to respective lists;
creation, sending, and viewing of campaigns and campaign statistics;
history of MailChimp actions;
automated email triggering based on predefined events.
Poptin is a module that allows you to quickly create popups, user options, and forms. You can keep your website visitors interested and reduce the odds of site desertion by displaying these popups at the appropriate time. As a result, sales and income rates can be greatly increased in an organic manner.
All of Poptin's performance is based on analyzing consumer behavior, and understanding this will help you to serve up the most enticing popups to your customers. You may personalize the popups to match your brand's look and attitude as well.
The module also has some advanced triggering options, including:
Triggering after certain time spent on the site;
Triggering after a certain number of clicks made and pages visited;
Exit intent trigger;
URL-based triggers;
Device-based triggers;
Customizable traffic-based triggers that can help your specialists really personalize the notification experience you provide.
Salesforce is a well-known customer relationship management (CRM) software solution with marketing automation capabilities for better customer care. Drupal's Salesforce Suite is a module suite that enables marketers to take advantage of the platform's full potential to advance their marketing plan.
This functionality comes in as part of a collection of Salesforce modules that interact with the software and synchronize Drupal entities with Salesforce objects, as well as push and pull the required data from all the right places. The suite includes:
Salesforce Integration
Salesforce Push
Salesforce Pull
Salesforce Mapping
Salesforce Mapping UI and a bunch of others
The Webform module, as its name implies, assists in the creation of forms and surveys for users. These are forms that check all the requirements for an enterprise-grade form created via an enterprise-grade form builder reinforced with Drupal's flexibility.
Customizable emails may be sent to admins, submitters, or both once the forms are made and submitted, and the results are frequently saved to spreadsheets. After then, the modules continue to work on providing a statistical analysis. If you like, you may also add more expandable features. Encryption, antibot, the usage of Captcha, and MailSystem are just a few examples.
Crazy Egg is a well-known website optimization tool that focuses on heatmaps. All of those heatmaps would be available in your marketing automation plan thanks to its efficient integration with Drupal. All you need is your Crazy Egg account information - specify it and you'll be good to go.
In addition to heatmaps, the module also offers a bunch of handy extra features, including:
scrollmaps indications;
session recordings that point out exact user interaction scenarios;
A/B testing tools to compare and optimize different site versions.
An open-source marketing automation service, Mautic opens up opportunities for convenient integration and personalization when it comes to all connected digital channels, helping businesses boost the provided customer experience.
The specialized module can be easily integrated with Drupal to enhance content performance and create better campaigns to get higher conversion rates and more high-quality leads. In particular, it can help you provide a wider choice of authentication methods and instance-based forms.
Other marketing automation tools 
Not every marketing automation tool can be integrated with Drupal website through contributed models. Some of widely used tools will require development of custom integrations. Among them are:
Pardot
Online marketing campaigns are a key aspect of any marketing automation effort, providing excellent income boosting opportunities when composed and used right. Pardot is a tool that assists your marketing teams in not only managing but also creating and deploying comprehensive web campaigns. Pardot can interact with a variety of CRM solutions to help marketers nurture leads and report higher ROIs, including:
Salesforce
Microsoft Dynamics CRM
NetSuite
SugarCRM and more
Marketo
The Marketo Marketing Automation (MA) enables you to consolidate a number of Drupal aspects with the email marketing system powered by the Marketo engine. The email management capacities can be easily integrated with the pages of your eCommerce resource via Munchkin javascript. An API that automatically links lead data and tracking cookies can also be connected without any issues.
Final Thoughts
Setting up marketing automation through Drupal is an effort that's guaranteed to help you boost your usual marketing activities in a pretty convenient way. Thanks to the mature nature of the framework, its open-source core, and well-elaborated modules, you get to optimize marketing workflows throughout. We believe you shouldn't miss out on such opportunities.