Content makes all the difference in the world. This goes for all business sectors where promotional capacities are paramount to the success of one's operations, especially if we are talking about commercial niches. And it is not only about the type and overall value of the content you offer. It is also about how it looks, works, and the manner in which it is published and delivered to the end consumer.
When it comes to modern eCommerce, having the right tools to formulate, structure, and deliver commercial content is crucial - to your conversion rates and sales, your reputability, and your competitive edge in the market. And the main, universal tool you need here is a powerful eCommerce platform with extensive content management and customization capabilities. We can give you a good hint here - Drupal Commerce has been preferred by about 41,500 websites across the big and mighty World Wide Web.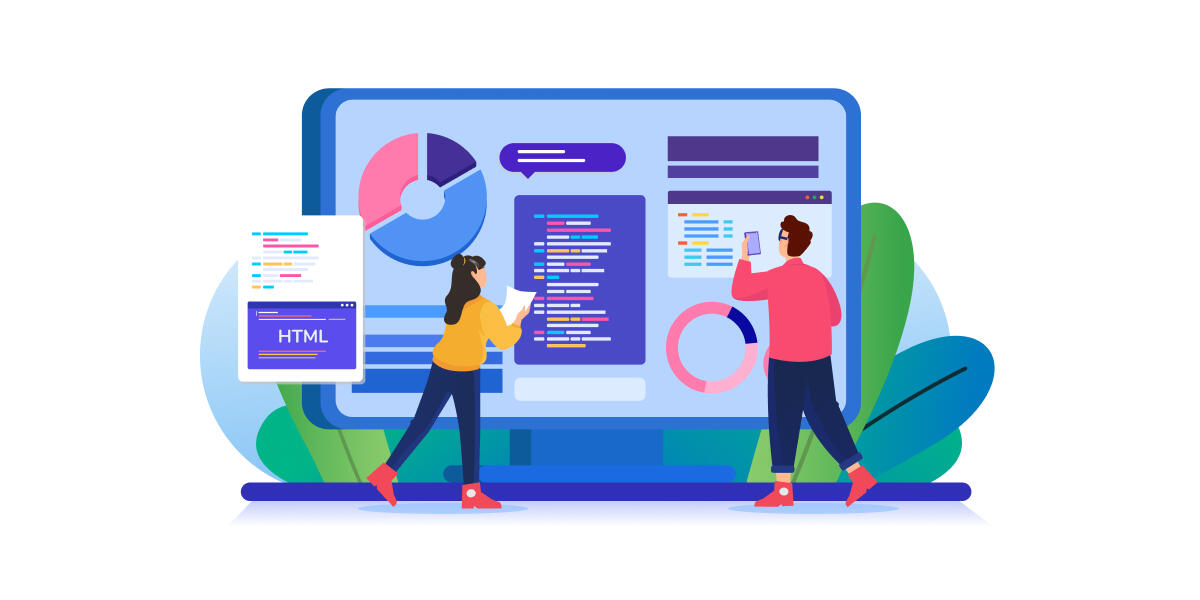 We can try and convince you further how much Drupal Commerce is a great choice for content-driven commerce establishment purposes with the following arguments.
8 Reasons to Pick Drupal Commerce
1. In-depth content management
Let's start with the main thing - Drupal provides extensive tools and capacities for content management right out of the box. The underlying engine enables truly seamless integration of content assets across all possible eCommerce architecture and structure varieties. The open-source nature plays a large role here as well, giving you much-sought freedom of integration. In particular, Drupal's WYSIWYG (What You See Is What You Get) editor helps easily create and edit content without going far. This results in an ultimate SEO boost of your eCommerce resource online.
2. Mobile-first design capacities
We cannot stress more how mobile-friendliness and high availability across the mobile commerce sector are paramount to the success of your whole eCommerce. The mobile sector makes up a huge essential chunk of your usual consumer target audience. Drupal will help you optimize your eCommerce software in line with modern mobile standards due to the native mobile-first design features. This means simple handling of mobile navigation aspects, UI elements positioning, and screen compatibility adjustment.
3. High-speed, dynamic performance
The most straightforward and obvious deciding factor in the success of the eCommerce website among the TA is its speed and smoothness of performance. The decoupled Drupal Commerce architecture capacities allow for achieving outstanding results in this aspect. Thus, you can enable dynamic user experience elements on your site, like smoothly animated, vivid pop-ups, real-time shopping cart updates, and the like.
4. Multi-channel opportunities
Drupal Commerce allows creating one solution without bothering too much with additional channels connection. This can be used to interconnect multiple applications and software parts in order to create a consistent services infrastructure dedicated to your brand. And this comes out of the box, should we remind you.
5. Mobile content editing
Project specialists may easily access content via mobile devices to edit, review, approve it, and carry out other manipulations on the go. This dose of mobility helps keep processes flexible and dynamic. 
6. Content revisions and editing
Distributed Drupal teams would find it utterly simple to monitor content changes, revise and stage them. You get great out-of-the-box opportunities with comprehensive instructions on every step of the way. Custom content editing workflows can be managed across major processes related to content editing. By staging content, for instance, you get to automate user role and action management while tracking content status in-depth;
7. Taxonomy and tagging content
On top of all content creation capacities, Drupal also grants great content structuring opportunities. Specifically, you may conveniently tag content based on certain attributes, define separate content elements, work on proper taxonomy, and use other tools for content search, use, and reuse optimization for end users. 
8. Media content add-ons
Drupal is truly famous for the range of multimedia creation and editing modules it supports. Linkit, Pathauto, Entity browser, Metatag, Admin Toolbar - you name it. There are tons of content-focused modules that grant all the content customization and optimization possibilities one could wish for. 
Drupal Commerce Decoupling
Your Drupal-powered eCommerce website is decoupled when its frontend and backend are separated. For instance, the common method is to use JavaScript for a more interactive frontend presentation layer while putting Drupal into the "backend core" of the software. This way, both decoupling and Drupal benefits can be enjoyed, including:
Faster loading and better engaging website;
Feature-rich, in-depth interactive capabilities;
Simple customizing and updating without frontend-backend conflicts.
Decoupling allows getting the best of both worlds without restricting your software to one engine only. Thus, a sturdy Drupal foundation can be combined with a frontend solution of your choice for maximum efficiency and personalization.
APIs Drupal Offers
For extensive decoupling opportunities, Drupal offers optimizing, performance-streamlining APIs that help properly separate frontend from backend and efficiently reconnect them using a preferred combination of engines. 
Drupal Commerce is great in that it provides extra modules that boost the overall effect of REST APIs and help integrate with services even more smoothly. These include Commerce Cart API for REST API-based interactive shopping cart.
With this info and tools in hand, you will be able to achieve a more versatile eCommerce website that smoothly offers all the required retail features and more.
Final Thoughts
Drupal Commerce is the top powerful eCommerce development framework out there in the vast majority's opinion. As well as in the opinion of some market-defining corporate giants. No matter what scale of eCommerce you are looking to run, Drupal certainly has proper tools to offer. Don't take our word for it, just analyze the reasons above and stay tuned for more info.
Do you need help with your e-commerce project? Contact us!