Our client is an international corporation operating in the home-supply sector. The company is present in more than 180 countries across the world and over 200 brands in various industries.
Problem
The main goal of this project is to increase content managers' productivity by improving the website content management system. After CMS update, managers must be able to create and update pages design without coding. An additional requirement was to separate the page design from its content, so managers could modify content without breaking the block structure.
Solutions
To meet the client's needs, the AWG team came up with an Elementor page builder module. Elementor is developed to make website content and design management fast and simple, even for an employee without coding knowledge. Thanks to this solution managers are able to modify the content and customize website design (breakpoint, font, content width) in a few clicks.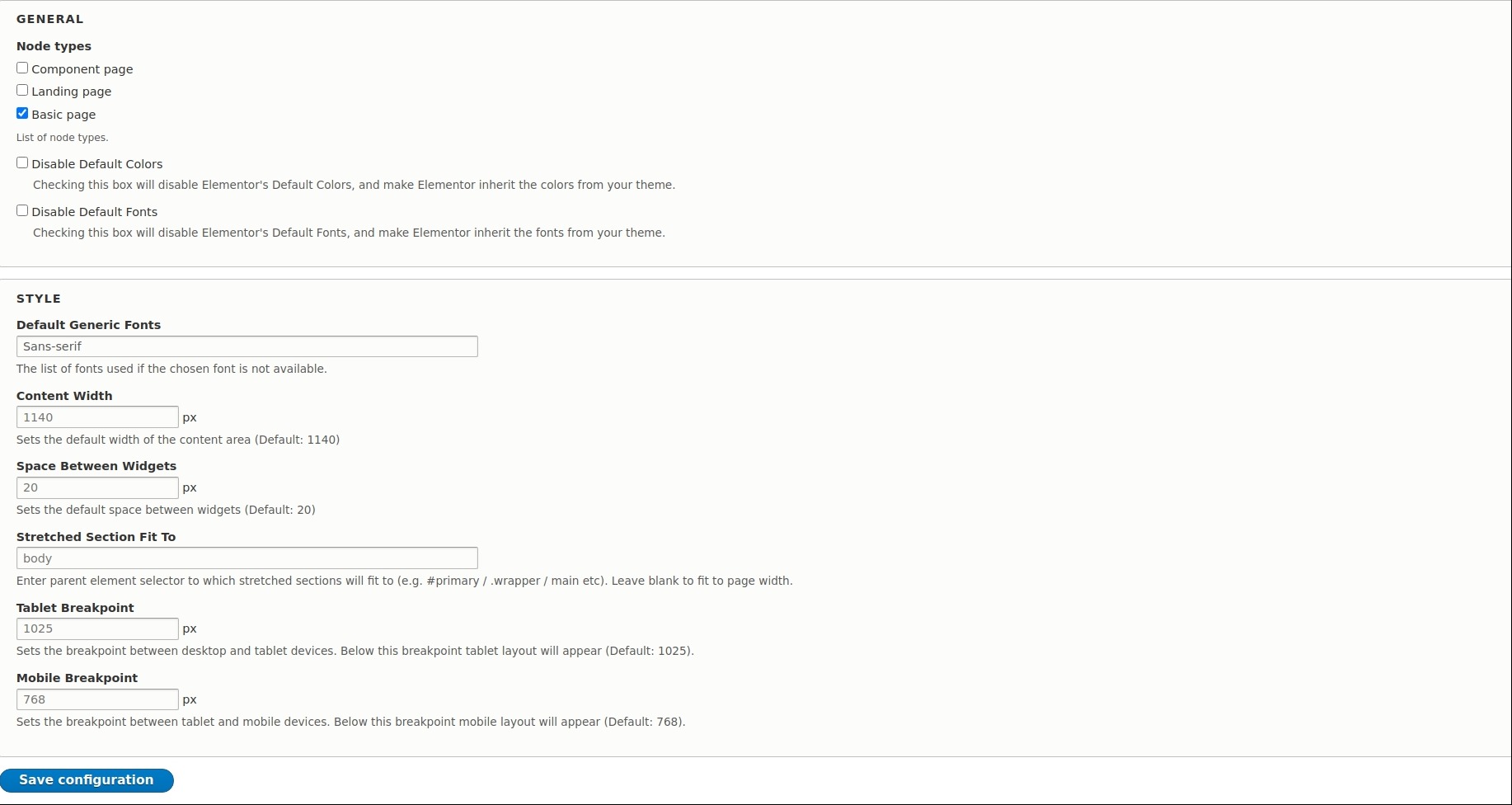 With Elementor, you can manage page content with the widget panel. Each of the widgets has three tabs named Content, Style, and Advanced. The Content tab contains fields where managers can upload a wide range of content such as images, video, audio, text, map and drupal blocks. The Style tab allows for changing the content style by modifying its color, size, arrangement etc. In the Advanced tab, a manager can set additional features such as block background, animation, space, etc.

The structure of a page can be changed in an Admin panel in a few clicks. To do this manager has to choose one of Elementor layouts and add the widget by dragging and dropping it.

Further, if you want to create similar blocks with different content, there you don't have to create the same block again. Instead, a widget or set of widgets can be saved as a template and used for new pages.  Also,  a manager can export, import and share templates in JSON format.

Besides, a manager can create a responsive design for multiple devices. After setting this feature, CMS will automatically scale content to fit the device screen size to provide website visitors with an excellent user experience.
Results
With a comprehensive layout system developed by the AWG team, managers are able to create and update pages with a complex block structure without using a single line of custom code. As a result, the Company has improved its web design, increased productivity, and reduced web development cost. According to the client, after the CMS update, the company reduced up to 50%.